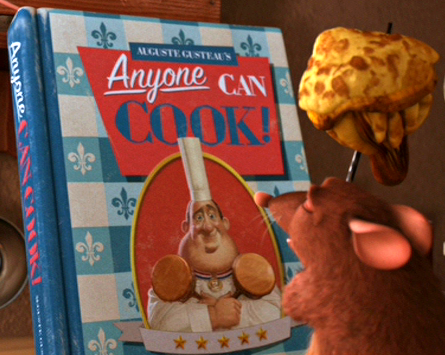 Seth Godin asks in his latest post:
A newspaper asked me the following, which practically set my hair on fire:

What inherent traits would make it easier for someone to becoming a linchpin? Surely not everyone can be a linchpin?

Why not? How dare anyone say that some people aren't somehow qualified to bring emotional labor to their work, somehow aren't genetically or culturally endowed with the seeds or instincts or desires to invent new techniques or ideas, or aren't chosen to connect with other human beings in a way that changes them for the better?
I've heard this so many times that it almost sounds true. But then I watch Ratatouille again. Continue reading Anyone Can [fill in the blank] … ? →