She's Black Lab and German Shepherd. Hmm … lab … shepherd … Leperd?
Oh no, she can already do stairs.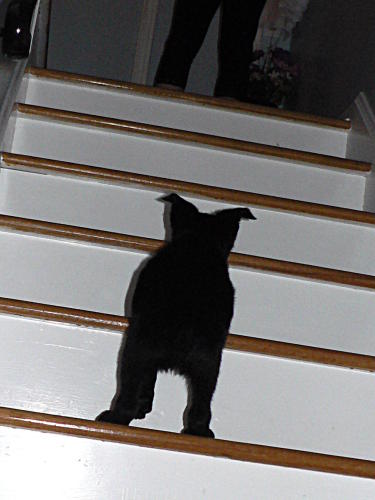 Most of the pictures I have are her butt, because every time she sees the camera she runs right at it.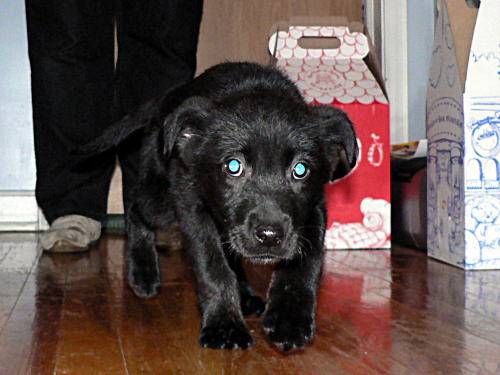 She still likes to chew on shoes just a little too much.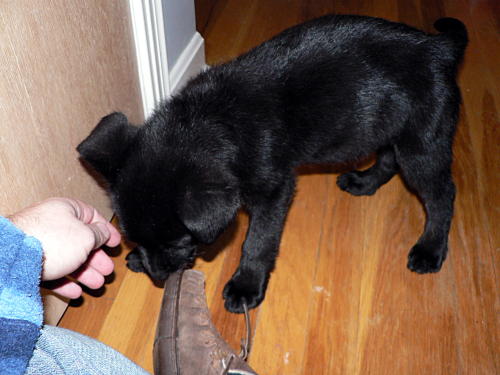 See, keeps running toward the camera.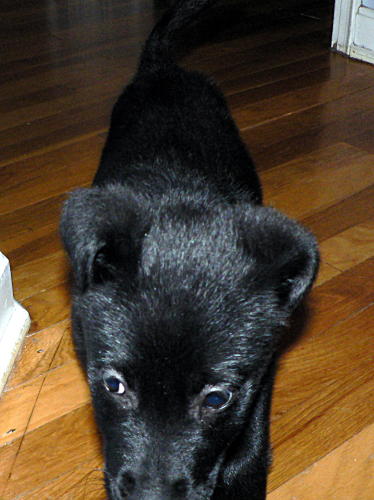 Until she discovered squeaky toys.